Read the full article at PEACE-OLOGY
Caren: Some days are tough. During this COVID-19 pandemic, our children face plenty of challenges. Loss of playground time. Loss of playdates. Changes in school routines. Changes in home routines. These days, children may need more time alone on a "peace blanket" to grieve their former lives. The rest of us may need the same.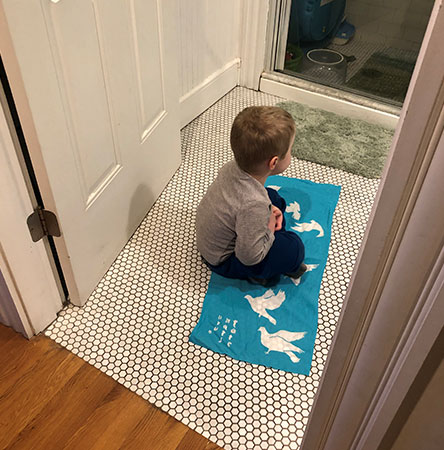 There are many ways to soothe when coping with loss and grief. Stories can help too. One of the most profound picture books about grief I've come across is The Phone Booth in Mr. Hirota's Garden by Heather Smith, illustrated by Rachel Wada.
One NPR This American Life podcast inspired Heather Smith to share Mr. Sasaki's story. Mr. Sasaki was heartbroken when his cousin died. As a way to heal, he bought an old-fashioned telephone booth and placed it on a hill near his Japanese home overlooking the Pacific Ocean. In it, he added an old rotary telephone connected to nowhere. He called it his "wind telephone." Whenever he needed to "talk" with his dead cousin, he would go to the booth, pick up the phone, and let his words of love be carried by the wind.